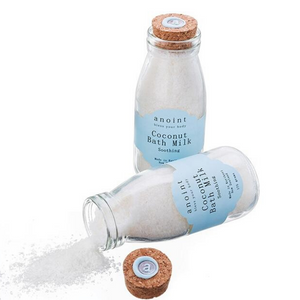 The Anoint NZ Gift Boutique specialises in luxury body care and we are thrilled to now stock them at Tree Gifts NZ.  Anoint Coconut Bath Milk is a soothing and nourishing combination of powdered Coconut Milk, Epsom Salts and Essential Oil of Lemongrass. 

Sprinkle into a warm bath for a good soak to get off the world and relax for a while.

Sustainably presented in a reusable mini glass milk bottle with a cork lid.
This product is not available for individual purchase. Only available to be added to a gift box / tin as an "add on" product.