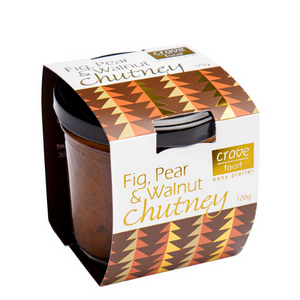 Fig, Pear & Walnut, a fantastic combination.  Sweet and tasty, goes fantastically with cheese or as a side.

Gluten Free
Contains: Fig 60%, Sugar, White Vinegar, Pear, Walnuts, Ginger, Pectin, Citric Acid.


This product is not available for individual purchase. Only available to be added to a gift box / tin as an "add on" product.