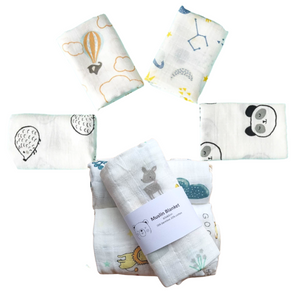 A gorgeously soft baby wrap to swaddle or use as a bib as baby grows.

70% bamboo / 30% cotton
60 x 60cm


Machine Washable - pattern will vary due to availability.


This product is not available for purchase without a tree gift / build your own gift box.  We offer booties only as part of our gift range as an add on product.  Orders placed for booties without a tree gift / bulid your own gift will be refunded.